Are You Struggling to
Achieve the Level of Success You Truly Want?
Hi, I'm Jarett and welcome to Inner Compass.
I am a High-Performance Personal Development Coach, Registered Counsellor, and Rapid Transformational Therapist (RTT) who specializes in helping people massively improve their ability to achieve the level of success they truly want in their career, business, and life.
This includes you if:
You want to get unstuck and become a high achiever again in your career or business.

You're growth oriented and want to achieve more a

s an entrepreneur, leader, or manager.

You want the best possible mindset for high performance and achievement.

You want to become far more effective and more productive so you can achieve your goals.

You want to be your true self and align your work and life with who you truly are.
Learn more about each of these areas below and see if any of there associated problems and wants resonate you:
1) You want to get unstuck and become a high achiever again in your career or business
You want to overcome what's holding you back in your career or business and achieve more.
You want to maximize your ability to achieve your career or business goals and get into high gear.
You want to make significantly more money and want to transform into the person who can earn it.
You're starting to settle and need snap out of it and start believing in yourself again.
You see others succeeding at what you want to be doing and want a breakthrough now.
You're trying to do what you truly want in your career or business, but its not getting results and you don't know why.
You've got conflicts between your work and home life that are making it difficult to perform at your best and go after what you truly want.
2) You're growth oriented and want to achieve more as an entrepreneur, leader, or manager
Your career or businesses growth, performance, and results are plateauing, regressing, or failing and you want to a massive breakthrough now.
You've got imposter syndrome, confidence issues, or indecision and want to fix it.
You're struggling as a leader and want more effective business, management, or team leadership skills.
You're business operations are not performing and you want more effective operations or project management skills, and/or an honest evaluation and plan on how to correct it.
You need to get much better at setting direction, setting goals, and following through on them.
You need a more effective goal achievement process, because yours is not working great.
You need better time management, multitasking, and prioritization skills.
You want to stop getting off track with your goals and want unfailing determination, drive, focus, and persistence so you consistently achieve them.
You keep getting knocked off your game by distractions, drama, crisis, and low priority work. You want to learn how to stay in control and focused as a leader and ensure you're working successfully "on your business", and not "lost in your business" (stop getting lost in the noise and weeds).
You want to become a stronger more powerful leader and manager who can take on greater responsibility and confidently handle enormous pressure and difficult challenges like a champion so you are truly ready to succeed, ready to get the next big promotion, or massively scale your business.
You want to stop being a wallflower, people pleaser, yes man/women, who's too nice, avoids conflict and avoids standing up for what's right and true and for him/herself and their team.
You want to have true alpha leadership identity and mindset that empowers you to take charge, take ownership, take control, set direction, and be appropriately forceful, competitive, direct and true no matter what so you can do what's right and succeed regardless of what difficulties you face.
You want more freedom or autonomy.
3) You want the best possible mindset for high performance and achievement
You want to be mentally stronger, and more in control of yourself and what you're doing so you can confidently handle more responsibility and be successful with far greater challenges.
You want to be free of limiting, dysfunctional, or self-sabotaging thinking, beliefs, habits, behaviours, reactions, values, and inner conflicts.
You want to unlock your greatest potential so you can achieve more and live the life you truly want.
You want to reprogram your mind for consistent elite level performance and high achievement.
You want to have the best possible attitude, identity and self-image for high achievement and success.
You want to have greater self-control, self-discipline, mental strength, and integrity.
You want more consistent sustainable high performance out of yourself.
You want increased mental endurance, mental clarity and focus.
You want significantly more energy, drive, and determination to succeed.
4) Want to become more effective, more productive and achieve your goals
You're procrastinating, distracted, afraid, conflicted, or have lost the energy and drive to succeed and want to get clear, focused, and back into productive success-causing action.
You're overwhelmed with fear, anxiety, stress, exhaustion, or trauma and want to manage it successfully or be free of it permanently so you can consistently perform at your best.
You want to learn how to maximize your ability to be a productive successful high achiever.
You want to be able to work through even the most difficult challenges successfully.
You want to be more effective at your job.
You want to learn far more effective ways to achieve your goals.
You want to become truly ready to achieve your goals so you can do so with confidence and consistent success.
You want more success faster, and you want to become able and ready to do it.
5) You want to be your true self and align your work and life with who you truly are
You want to change your career to align with who you truly are but are afraid to do it.
You are having a midlife crisis and want help making a major life transition.
You want to be your true self and you want to be truly happy, fulfilled, and have fun in life again.
I Can Help

You Achieve

What You Want
I believe that deep down you know what you truly want, but something(s) is holding you back from achieving it.
I'm here to help, coach, and support you step-by-step with:
Working t

hrough and resolving what's holding you back in your life, career or business, so you are truly ready to succeed and able to unlock your greatest potential now.

Getting clear on what you truly want.

Becoming f

ully empowered to be your true self and live the life you truly want with the greatest level of ease, confidence and success possible.

Becoming truly ready to take effective action to achieve your goals consistently and sustainably (long term)

Successfully work through the challenges you face

to achieve what you want using an easy-to-follow proven goal achievement process
Learning how to correctly work with and reprogram your mind so you are in control of you and who you want to be.

Learning how to correctly use your 'inner compass' so you always know what is truly right for you vs unsure or misdirected.
All coaching and therapy programs are

100%
online only
so you can work with me wherever you are.
My Philosophy:

Complete Truth Heals & Empowers You To Succeed

"Those who fail to learn from the past are doomed to repeat it"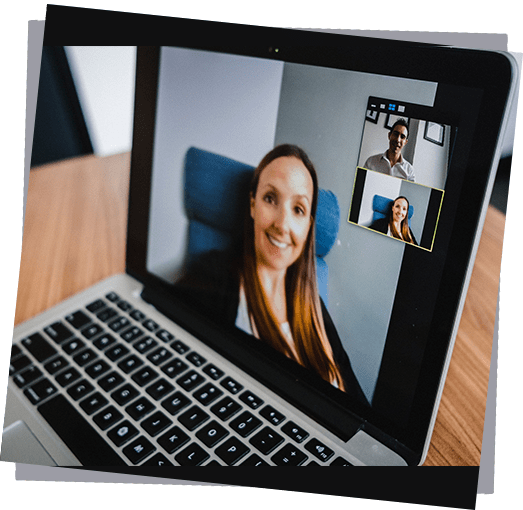 I believe we all possess the unconditional ability to successfully face, manage, work through, and thrive with our pain, problems and circumstances. But to unlock this power we must first decide we want to face them completely truthfully (especially fear) while only working with what we are truly ready to now in a step-by-step fashion.
Why does facing the complete truth work? It empowers us to see ourselves, our life and our results for what they actually are, and in doing so, enable us to discover their root causes. Once we truthfully understand true causes we can easily see their consequences in full which is enlightening and liberating. From this we gain empowering wisdom about how not to cause the same things again (and again), and what we must wisely discipline ourselves to consistently be going forward to create what we want.
Facing the truth completely in this way gives us the strength, enlightenment, wisdom, and empowerment we need to become truly ready to move forward with the level of consistent self-discipline, self-control, self-esteem, readiness, confidence, endurance and conviction we must have to achieve what we truly want, unlock our potential, and live the way we truly want to live no matter what.
You're not ready to achieve what you truly want and unlock your greatest potential until you are able to face the truth, acknowledge it, live with it, and work with it effectively no matter what. This is what it demands.
I also believe that an environment that promotes readiness is optimal for all forms of work. In therapy and personal development I've found that unconditional support, safety, trust, confidence, and freedom from judgement create this environment. Why? It enables our fears to subside enough to be able and ready to open up and be completely honest and truthful about ourselves, our pain, mistakes, results, failures, problems, and circumstances in their fullness. This makes what is ordinarily extremely difficult and often avoided, as easy to work with as possible.
I patiently work with you to create this environment. Ensuring you are fully capable of supporting this process in a way that is truly right, effective, consistent, and sustainable for you.
What My Clients Have To Say
Carter Villemagne-Gamache
Game Designer
"With your help, I've managed to change my entire life around. I feel better every day and you helped me realize that. I am infinitely grateful for you and everything you've done for me."
Deborah Gillam
Employment Coach
"Jarett was a huge help in getting me to SNAP OUT OF AUTO PILOT mode, and helped me get the life I deserved. He helped me achieve massive breakthroughs in both my work and life.
His strategies and approach for helping my mindset was an amazing experience. The tools and techniques that Jarett has taught me have had long-lasting effects and has allowed me to achieve GOAL after GOAL. Highly recommend Jarett… you will see results after your first session."
Gregorio Gatto
Assistant Game Designer
"Working with him was fantastic and I highly recommend it. He was always available to answer my questions, reinforce my vision, and steel my resolve. If you feel like you are stuck, don't know how to move forward, but are willing to make sacrifices in order to reach your dream, then listen to what Jarett has to say."
What Makes My Approach
Different & More Effective?
As a registered counselling therapist, hypnotherapist, belief change facilitator, and personal development coach I am able to provide you with an integrated personal development process and transformation experience that works specifically with your needs.
I will work closely with you to provide best in class knowledge, tools, support, and personal development environment you need to acquire the optimal level of: readiness, strength, self control, self discipline, skills, approach, and positive mindset required to successfully achieve what you want.
The personal development program we use combines the fastest and most effective subconscious mind reprogramming and transformation processes, counselling therapies, and hypnotherapy processes in the world. This includes Marisa Peer's Rapid Transformational Therapy (RTT) and Robert Williams' PSYCH-K®, to dramatically accelerate the timeline required for healing, transformation, and achieving breakthroughs in performance, results, and success.
With an exact system, expert mentorship, and a supportive personal development environment, I will show you how to apply each step in the process correctly so you are able and ready to successfully achieve your goals and unlock your potential with confidence.
What Makes My
Counselling & Belief Change Therapy Practices So Effective?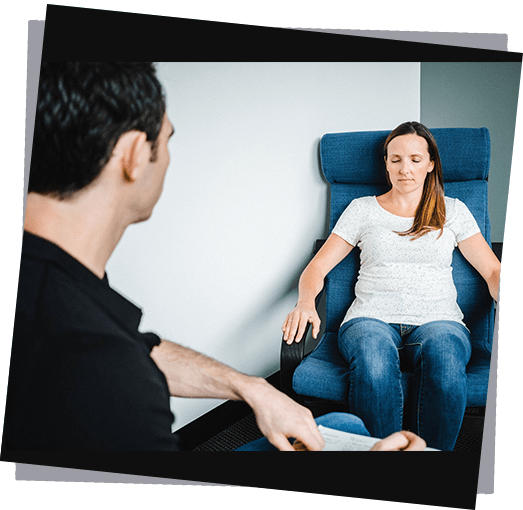 I use innovative therapies, such as Parts Therapy, Rapid Transformational Therapy (RTT), PSYCH-K, and Counselling Hypnotherapy, that work with both the conscious and subconscious mind to quickly identify the root cause of issues so they can be easily managed or resolved.
I am equipped to work with you on almost any issue that is disempowering you or negatively affecting your quality of life, such as:
Resolving what has happened in the past that is making you unable and unready to achieve what you want.

Resolving blocks, limiting beliefs and behaviours affecting: your performance, your ability to be your true self, or achieve success in your personal life, career, business, or leadership success

Resolving trauma, stress, anxiety, fear, low energy levels, low self-confidence, negative attitude, and procrastination

Reprogramming the mind

to be able and ready to be your true self and achieve what you truly want in all areas of life. Creating

mental genetics

for automatic self discipline, strength of character,

unlock your greatest potential

, abundance, positive attitude, positive mindset, positive effective action that primes you for consistant success.